"There is nothing like staying at home for real comfort." Jane Austen. Enjoy the comfort of a home being away from it! You now have an opportunity to do that by investing in Indian Mutual Funds. Read our blog post Can NRI invest in Mutual Funds? to know more about investing in mutual funds. 
A Mutual Fund is a trust that pools the savings of a number of investors who share a common financial goal. It is essentially a diversified portfolio of financial instruments – equities, debentures/bonds or money market instruments. The corpus of the fund is then deployed in investment alternatives that help to meet predefined investment objectives.
Coming to the question, be it NRI or Indian resident, Mutual Funds pros and cons remain the same.
Advantages of investing in Mutual Funds
Managed by professionals: Financial experts invest in equity and fixed income products on your behalf. They are supported by large teams which assist them in analyzing data and dissecting the nitty-gritty of the markets (macro and microeconomic environment, GDP rates, interest rates and its future outlook, and fundamental analysis into each company that they invest or not invest in) which clients, as individuals, might not be able to do themselves.
Better taxation structures: The government of India offers incentives to customers to invest in mutual funds by providing tax structures. So while your fixed deposit returns are completely taxable, investment in debt mutual funds come with tax indexation benefits (which can lower your tax burden to almost as low as 2% as opposed to as high as 30% in fixed deposits).
Better Flexibility: Mutual funds are held in units. So you can always redeem your investment partially while keeping the other investment intact and untouched. This is unlike fixed deposits where you have to fully withdraw your investment and pay pre-mature withdrawal charges on the entire amount.
Better liquidity: One can sell open-ended mutual funds any time. This is unlike investment like Insurance, PPF, NSC, etc. where you have long lock-in periods and large pre-mature withdrawal penalties.
Better Diversification: Mutual funds invest in multiple securities. This diversifies the risk for you much better than other investments.
Disadvantages of investing in Mutual Funds
Currency Risk: Also, referred to as exchange rate risk. Here the risk lies in the value of one currency depreciating/appreciating against the other currency. Since investments made in the Indian Mutual Funds are in the Indian currency (Rupee) upon redemption, your investments would be exposed to this risk.
A large pool of Funds: There are a lot of Mutual Funds available in the market. Not everyone has the time, knowledge and expertise to filter out the best funds for them. Hence investment decisions become difficult.
With Upwardly.in you can address this problem – A complete online and free solution that suggests you best mutual funds in the market using their award-winning algorithm. Upwardly.in is the only financial advisor in India to offer an Exclusive 100% Online NRI Investing Platform. Upwardly has simplified the entire investing process for NRI, from KYC to placing orders to investment management. The documentation process is seamless and 100% online.
An NRI is required to upload the following documents to get his / her KYC done to invest in Mutual Funds in India:
PAN Card Copy
Passport Copy
Foreign Address proof/ Indian Address proof (For ex: if the passport has a foreign address, then provide Indian Address proof)
Bank Proof (canceled cheque or latest bank Statement from NRE or NRO Account)
Person of Indian origin (PIO) or Overseas Citizen of India (OCI) certificates. Indian citizens DO NOT need to upload this
An NRI can do his KYC to invest in mutual funds with Upwardly.in free of charge.
Why should NRI invest with Upwardly.in?
Convenience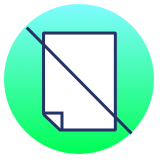 100% Paperless & Online: As mentioned above, Upwardly has an exclusive 100% online solution for NRI to invest in mutual funds in India. This means that NRI investors can start investing from the comfort of their houses abroad. With Upwardly.in NRI solution, there is no need for NRI to come to India to invest in Indian mutual funds or equity markets. Upwardly also brings the comfort of investing, managing and redeeming NRI investments completely online.
100% FATCA Compliant: It may be noted that some Indian mutual fund companies do not allow US/Canada NRI to invest in the wake of FATCA norms. Meanwhile, other top fund companies like L&T Mutual Fund offer their funds to US & Canada NRI investors. Upwardly NRI solution automatically selects the best mutual funds and portfolios where NRI can invest based on their country of residence. NRIs can also speak to Upwardly NRI Investment experts to get guidance on a suitable investment plan.
Bank Grade Security
Upwardly take security very seriously. It has chosen some of the best encryption protocols in the world. Your data is safe, secure and accessible only by you. The investments are routed through the BSE payment gateway. The funds do not touch the Upwardly bank account.
Investments done through Upwardly.in are held by Mutual Fund companies. Investors receive independent email confirmations from fund companies for all investments done through Upwardly. Even in the rare scenario of Upwardly not existing anymore, all the investments would continue to be safe. The investors will continue to receive monthly email statements from CDSL, a record-keeping body.
Trusted Advisory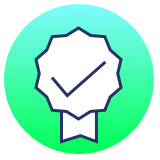 Upwardly brings you sophisticated investment strategy used by millionaires and Ultra HNIs. Our algorithm manages your investments 24 x 7, round the clock. Based on market conditions, Upwardly re-balances and re-works your portfolio. Upwardly investment strategies have been back-tested over 20 years of historical data. Upwardly is a SEBI registered Investment Advisor.
We at Upwardly.in are always there to assist. Invest in mutual funds through Upwardly .