NRI citizens or foreign nationals who have a valid Indian PAN Card and a Rupee designated NRE/NRO bank account can invest in mutual funds in India. Investments done from NRE or NRO bank account will have the redemption proceeds credited back to the respective accounts. NRI mutual fund investments done through NRE accounts are fully repatriable. 
Upwardly.in is the only financial advisor in India to offer an Exclusive 100% Online NRI Investing Platform. Upwardly has simplified the entire investing process for NRI, from KYC to placing orders to investment management. The documentation process is seamless and 100% online.
An NRI is required to upload the following documents to get his / her KYC done to invest in Mutual Funds in India:
PAN Card Copy
Passport Copy
Foreign Address proof/ Indian Address proof (For ex: if the passport has a foreign address, then provide Indian Address proof)
Bank Proof (canceled cheque or latest bank Statement from NRE or NRE Account)
Person of Indian origin (PIO) or Overseas Citizen of India (OCI) certificates. Indian citizens DO NOT need to upload this
An NRI can do his KYC to invest in mutual funds with Upwardly.in free of charge. 
Why should NRI invest with Upwardly.in?
Convenience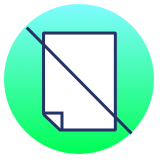 100% Paperless & Online: As mentioned above, Upwardly has an exclusive 100% online solution for NRI to invest in mutual funds in India. This means that NRI investors can start investing from the comfort of their houses abroad. With Upwardly.in NRI solution, there is no need for NRI to come to India to invest in Indian mutual funds or equity markets. Upwardly also brings the comfort of investing, managing and redeeming NRI investments completely online.
100% FATCA Compliant: It may be noted that some Indian mutual fund companies do not allow US/Canada NRI to invest in the wake of FATCA norms. Meanwhile, other top fund companies like L&T Mutual Fund offer their funds to US & Canada NRI investors. Upwardly NRI solution automatically selects the best mutual funds and portfolios where NRI can invest based on their country of residence. NRIs can also speak to Upwardly NRI Investment experts to get guidance on the suitable investment plan.
Bank Grade Security
Upwardly take security very seriously. It has chosen some of the best encryption protocols in the world. Your data is safe, secure and only accessible by you. The investments are routed through the BSE payment gateway. The funds do not touch the Upwardly bank account.
Investments done through Upwardly.in are held by Mutual Fund companies. Investors receive independent email confirmations from fund companies for all investments done through Upwardly. Even in the rare scenario of Upwardly not existing anymore, all the investments would continue to be safe. The investors will continue to receive monthly email statements from CDSL, a record-keeping body.
Trusted Advisory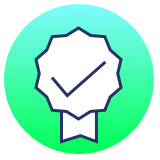 Upwardly brings you sophisticated investment strategy used by millionaires and Ultra HNIs. Our algorithm manages your investments 24 x 7, round the clock. Based on market conditions, Upwardly re-balances and re-works your portfolio. Upwardly investment strategies have been back-tested over 20 years of historical data. Upwardly is a SEBI registered Investment Advisor.
What is the taxation on Mutual funds for NRI investors?
Taxation for NRIs in investing in Indian Mutual Funds is same as taxation of resident Indians. The only difference being a 10% TDS (Tax Deducted at Source) on Capital Gains for NRI investors at redemption. Equity investments in India are taxed at 15% for short-term capital gains and 10% for the long-term gains. Short term gains apply when an equity investment is redeemed within 1 year of investing. Any redemption after 1 year of investing is treating as Long Term and gains are taxed at 10%.
The tax rate on short-term capital gains from Debt mutual fund investments in India is the same as investor's income tax slab. For long-term debt investments, the tax rate is 20% with indexation benefits. This effectively reduces the net tax to 8-10% considering inflation. If the debt fund investment is redeemed within 3 years, it is defined as Short-term. If held for 3 years or more, it is treated as long-term for taxation. NRI investors can use tax indexation benefit to reduce tax outgo and generate better returns than bank FD.
Should NRI be concerned with double taxation in mutual fund investments?
Most likely not. India has signed the avoidance of Double Taxation Avoidance Agreement treaty (DTAA) with the respective country. India has signed this treaty with the US & Canada, so any tax paid in India can be claimed as relief in the US/Canada tax returns. You may consult your tax advisor for more guidance. Find out if India has a DTAA treaty with the country of your tax residence here.
Come and say hi to us at Upwardly.in/nri!