"You can go other places, all right, you can live on the other side of the world, but you can't ever leave home" – Sue Monk Kidd, The Mermaid Chair. Sue Monk Kidd truly said that you can't really be away from home. Home is a place where one can grow freely. Now you have an opportunity to grow at home being away from it. How? By investing money in Indian equity markets through mutual funds. In this article, we explain why and how can NRI invest in Mutual Funds in India.
Why Should NRI Invest in India?
Here are five reasons why India is the right choice for investments for NRI (Non Resident Indian) and PIO (People of Indian Origin) individuals.
1. Invest in the Fastest Growing Economy in the World
India is the fastest growing economy in the world clocking over 7% GDP growth for many years. World Bank and IMF have projected India GDP to grow at 7.4% and 7.8% in 2018 and 2019 respectively. Currently, India is world's 5th largest economy at $2.7 trillion GDP. It is likely to overtake Germany in the early 2020s to become fourth and overtake Japan by 2025 to become the third largest behind United States and China. The size of the Indian economy is expected to double to $5 trillion by 2025.  Another report by US Department of Agriculture also projects India to become the third largest economy by 2030 at $6.6 trillion.
Foreign institutions have already been mega investors in Indian stocks. Foreign Institutional Investment (FII) totaled a whopping USD 40 billion in the last 5 years. This shows the tremendous faith in India growth story. Clearly, individual NRI investors have a proven investment model to back on.
2. Booming Stock Market Capitalization to deliver High Return on Equity Investments
According to a report by Morgan Stanley*, Indian equity market capitalization is likely to rise to $6.1 trillion by 2027 from $2.3 trillion in 2017. Thus, Indian stock market cap is expected to grow at a 10.1% CAGR in the next 10 years. This is the fastest among the major stock markets in Asia.
Mutual funds, pension funds, insurance, equity and debt capital markets are primed for accelerating growth. This growth will be driven by rapidly rising household wealth, demographic change, structural reform, technological change and the development of institutional investment capacity in the Asia region especially in India and China.
 *Morgan Stanley "Asia's Financial Acceleration – Moving Center Stage" Report 
3. Diversification Benefits with Stable INR Currency
Indian Rupee has proved to be one of the most unwavering currencies in the emerging economies. FY 2017-18 has seen a very stable exchange rate with the US Dollar. With USD weakening against other currencies, the Rupee remained intact and relatively stable. Even after the stock market volatility in early February 2018, the rupee has only seen a small correction. Investing in India will help NRI investors diversify their investments with a stable currency in their investment basket. In the last 3 years, US Dollar has risen only by 1.4% annualized rate against Indian Rupee. At the same time, the difference between US and Indian Government Bond interest rates have been ~5%.
4. Reaping the Rich Demographic Dividend
India is the fastest growing consumer market in the world. According to a BCG report, India will become the third largest consumer market by 2025. Three times increase in consumption expenditure is expected by 2025 to $4 trillion. The report highlights a progressive shift in consumer aspirations and spending behaviors. Immediate gratification is becoming more important than asset creation. India as a whole is a growth story, and to benefit particularly from rising incomes. This is clearly visible in the stellar performance of consumer themed mutual funds in India.
5. High Interest Rates
The interest rates in India have been higher than that in US and other developed nations. Risk-averse NRI investors can generate better returns in high yield Debt funds or Bank Deposits. Coupled with a stable currency, this can generate much better returns for conservative NRI investors compared to leaving money idle in US banks. Debt mutual funds are more tax efficient than Bank FDs. They can easily secure investors 100-250 basis points extra returns over Indian Bank Fixed Deposits.
The above factors are quite compelling for NRI Investors to invest in India for high returns.
Why investing in Indian equity market is superior to US UK or Hong Kong stock markets?
The following graph compares the investment returns from leading international stock markets with Indian stock markets and mutual funds. It is clear that Indian stock markets have clearly outperformed international markets by a surplus 40% returns over the last 5 years. On an annualized basis, India BSE 500 index has delivered 5% p.a. superior returns to US S&P 500 index.
At the same time, good Indian mutual funds have outperformed the broader market indices by as 10%-15%. Upwardly Diversified Equity Solution has generated 30% annualized returns in the last 5 years at an 14% alpha over the BSE 500 index! Thus investing in Indian mutual funds through Upwardly can give you high returns in the long term and grow your wealth at a rapid pace.
How can NRI invest in Mutual Funds in India?
NRI citizens or foreign nationals who have a valid Indian PAN Card and a Rupee designated NRE/NRO bank account can invest in mutual funds in India. Investments done from NRE or NRO bank account will have the redemption proceeds credited back to the respective accounts. NRI mutual fund investments done through NRE accounts are fully repatriable. 
Upwardly.in is the only financial advisor in India to offer an Exclusive 100% Online NRI Investing Platform. Upwardly has simplified the entire investing process for NRI, from KYC to placing orders to investment management. The documentation process is seamless and 100% online.
An NRI is required to upload the following documents to get his / her KYC done to invest in Mutual Funds in India:
PAN Card Copy
Passport Copy
Foreign Address proof/ Indian Address proof (For ex: if the passport has a foreign address, then provide Indian Address proof)
Bank Proof (canceled cheque or latest bank Statement from NRE or NRE Account)
Person of Indian origin (PIO) or Overseas Citizen of India (OCI) certificates. Indian citizens DO NOT need to upload this
An NRI can do his KYC to invest in mutual funds with Upwardly.in free of charge. 
Why should NRI invest with Upwardly.in?
Convenience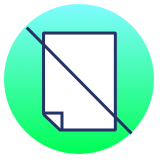 100% Paperless & Online: As mentioned above, Upwardly has an exclusive 100% online solution for NRI to invest in mutual funds in India. This means that NRI investors can start investing from the comfort of their houses abroad. With Upwardly.in NRI solution, there is no need for NRI to come to India to invest in Indian mutual funds or equity markets. Upwardly also brings the comfort of investing, managing and redeeming NRI investments completely online.
100% FATCA Compliant: It may be noted that some Indian mutual fund companies do not allow US/Canada NRI to invest in the wake of FATCA norms. Meanwhile, other top fund companies like L&T Mutual Fund offer their funds to US & Canada NRI investors. Upwardly NRI solution automatically selects the best mutual funds and portfolios where NRI can invest based on their country of residence. NRIs can also speak to Upwardly NRI Investment experts to get guidance on suitable investment plan.
Bank Grade Security
Upwardly take security very seriously. It has chosen some of the best encryption protocols in the world. Your data is safe, secure and only accessible by you. The investments are routed through the BSE payment gateway. The funds do not touch the Upwardly bank account.
Investments done through Upwardly.in are held by Mutual Fund companies. Investors receive independent email confirmations from fund companies for all investments done through Upwardly. Even in the rare scenario of Upwardly not existing anymore, all the investments would continue to be safe. The investors will continue to receive monthly email statements from CDSL, a record keeping body.
Trusted Advisory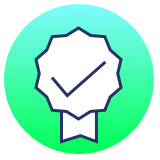 Upwardly brings you sophisticated investment strategy used by millionaires and Ultra HNIs. Our algorithm manages your investments 24 x 7, round the clock. Based on market conditions, Upwardly re-balances and re-works your portfolio. Upwardly investment strategies have been back-tested over 20 years of historical data. Upwardly is a SEBI registered Investment Advisor.
 What is the taxation on Mutual funds for NRI investors?
Taxation for NRIs in investing in Indian Mutual Funds is same as taxation of resident Indians. The only difference being a 10% TDS (Tax Deducted at Source) on Capital Gains for NRI investors at redemption. Equity investments in India are taxed at 15% for short term capital gains and 10% for the long term gains. Short term gains apply when an equity investment is redeemed within 1 year of investing. Any redemption after 1 year of investing is treating as Long Term and gains are taxed at 10%.
The tax rate on short term capital gains from Debt mutual fund investments in India is the same as investor's income tax slab. For long term debt investments, the tax rate is 20% with indexation benefits. This effectively reduces the net tax to 8-10% considering inflation. If the debt fund investment is redeemed within 3 years, it is defined as Short-term. If held for 3 years or more, it is treated as long term for taxation. NRI investors can use tax indexation benefit to reduce tax outgo and generate better returns than bank FD.
Should NRI be concerned with double taxation in mutual fund investments?
Most likely not. India has signed the avoidance of Double Taxation Avoidance Agreement treaty (DTAA) with the respective country. India has signed this treaty with the US & Canada, so any tax paid in India can be claimed as relief in the US/Canada tax returns. You may consult your tax advisor for more guidance. Find out if India has a DTAA treaty with the country of your tax residence here.
Come and say hi to us at Upwardly.in/nri!