Benefit from the  
        India growth story
Invest in Indian Mutual Funds
UPWARDLY MAKES INVESTING IN INDIA EASY & SAFE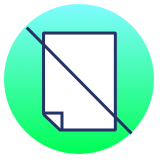 Convenient
100% Paperless
100% FATCA Compliant
Do everything online.
Safe
Bank grade security
BSE Payment Gateway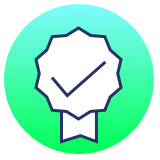 Trusted Advisory
SEBI Registered Advisors
Investment Strategy used by Millionaires
Fastest Growing Economy
in the World
Highest GDP growth rate in the world
Expected to take 8 years to become $5 trillion from a
$2.8 trillion economy by 2025 (third largest in the world)
Stable Currency,
helps with diversification
Rupee has performed exceptionally well against the
dollar as compared to other currencies
Invest in India to diversify your investments
Booming
Stock Market Capitalization
Market Capitalization expected to grow 3-4 times by 2025
Mutual Funds AUM expected to increase 7 times in the
next 8 years
Reaping the rich
Demographic Dividend
Fastest growing consumer Market
Rising incomes fuel demand for goods and services
Steep increase in Workforce
LET'S RESOLVE SOME OF YOUR DOUBTS: FAQs
Investing in Indian Mutual Funds was
painful due to tedious paperwork,
offline investments, redemptions and tracking.
Not Anymore.
INVEST IN 5 MINUTES!
WITHDRAW ANYTIME
Zero Hassle.
How can NRIs start investing in Indian Mutual Funds?
Simply register on Upwardly and get started in under 5 mins! If you have a valid PAN Card and hold an NRE/NRO account, you can start investing through us. We at Upwardly, will also get your KYC(Know Your Customer) done, 100% online, for FREE.
What is FATCA and how is it applicable to Mutual Funds investments in India? Can US/Canada NRIs invest in Indian Mutual Funds?
Foreign Account Tax Compliance Act (FATCA) is a US government tax policy to which India is also a signatory. As per this act, the Indian Financial Institutions like Indian Mutual Funds are required to report investment transactions of US Persons and Entities to the US government. These transaction reporting is used by the US government to determine the tax liability of their persons and entities as per their domestic tax policies and laws. Due to this, all Indian Investors including NRIs are required to declare FATCA details at the time of their investments to the Mutual Fund houses.
And yes, US/Canada NRIs can invest in indian Mutual Funds.
What is the documentation required to Invest in Indian Mutual Funds for NRI Investors?
The following documents are required to invest in Mutual Funds in India:
Pan Card Copy
Passport Copy (Front and Back page)
Foreign Address proof/ Indian Address proof (For ex: if passport has foreign address then provide Indian Address proof)
Bank Proof (cancelled cheque or latest bank Statement from NRE or NRO Account)
Person of Indian origin (PIO) or Overseas Citizen of India (OCI) certificates. This is only required for investors who are not Indian Nationals.
You can just upload these documents on Upwardly and we will do the rest.
What is the taxation for NRIs in India for investing in Indian Mutual Funds?
Taxation for NRIs for investing in Indian Mutual Funds is same as taxation of resident Indians. The only difference is that there is a 10% TDS (Tax Deducted at Source ) for NRIs at the time of redemptions.
Equity investments in India are taxed at 15% for short term (less than 1 year of holding) and 10% for the long term (more than 1 year of holding).
Debt investments in india are taxed as per the tax slab for the short term (less than 3 years of holding) and at 20% post indexation benefits for the long term (more than 3 years of holding). The tax indexation benefit is a great way to reduce your tax outgo and generate much better returns than Fixed Deposits for NRI clients.
India has signed this treaty with the US & Canada, so any tax paid in India can be claimed as relief in the US/Canada tax returns. Click here to find if your India has a DTAA treaty with your tax-residency- country.
Which bank account is required to invest in Indian Mutual funds?
NRIs can invest through either NRE or NRO account in Indian Mutual Funds. While creating an account with Upwardly, you can choose either of the two options. NRIs who wish to invest through both NRE and NRO account can invest through two separate accounts (one for NRE and other for NRO) by getting in touch with Upwardly customer care.
They Love Us! Here's Why
"Upwardly has got it right with their Fund rankings"
"I really like Upwardly's Fund rankings and investment strategies. I was able to easily set up Systematic Transfer Plans on their platform and invest in Equity Mutual Funds in a prudent way."
Dipanjan Basu, 38, Married with Kids
CFO, Myntra
Portfolio investing
"Love their interface, Simple & Easy to use, apt for Beginners"
"I zeroed in on Upwardly as my investment platform of choice after testing out a bunch of other platforms. It's algorithm seems solid and I find their tools like MF calculator, SIP calculator super useful. Love using Upwardly!"
Gowri Kishore, 29, Married
Content Strategist, Urban Ladder
Portfolio investing
"One of the best for investing in Equity portfolios"
"I think Upwardly's USP is their Equity Plans and ease of use. I could invest in the well diversified portfolio of Top Equity funds and set up the SIP totally online in a matter of few clicks."
Kishore Chandra, 32, Married with kids
Manager, Bank of America
Created own Plan
Read what our customers have to say about it
HURRY! Introductory Offer - Zero Fee. Zero Brokerage.  Get your account today Create Now
India's most advanced investment platform
Bank grade security
We take security very seriously, and that is the reason why we have chosen some of the best encryption protocols in the world. Your data is safe, secure and only accessible by you. Your investments are routed through the BSE platform, and your funds do not even touch the Upwardly system. We are SEBI registered investment advisor and AMFI authorised distributor.
Lifetime protection
Your investments are held with Mutual Fund Companies, and you receive independent confirmations from them for all investments made through our platform. Also, CDSL keeps a record of all transactions made by you, under your PAN. If anything happens to us, all your investments are safe. You will receive monthly notifications from CDSL as well.
Convenience
We use sophisticated algorithms privy only to Ultra-HNIs and make it accessible to you seamlessly. Our algorithm manages your investments 24x7, round the clock. Based on market conditions we re-balance, re-work your portfolio. We are 100% online, and there is no more demat account or 100 plus signatures required to get you started as we get you started in under 5 minutes!
Fund Partners
Platform Partners
SEBI Registered Investment Advisors
INA200006804
AMFI Registered Distributor
ARN-112426
100% Secure Payment Gateway
BSE member code: 11028
Data Partner
+91 73377 40002
9AM - 8PM (Mon-Sat)